I'm Thankful to be Back
I'm thankful to be symptom free, after a long year and a half of suffering: headaches, lost personality, depression and being on an emotional rollercoaster. I have my personality back, I've dealt with depression by having goals. I'm back doing what I love, what makes me happiest, I'm back on my board! I have a massive smile on my face, ear to ear, even in the rain and wind.
I'm thankful to be back snowboarding! It is and will always be part of my life.
---
I'm Thankful for the Whistler Community
I wouldn't be where I am today, back on my board, without my Whistler community. This Holiday Season I'm grateful and thankful for my friends, family and community. I'm a lucky girl; I've had the opportunity to grow up in Whistler. Whistler Kids are rare bread, our high school now consists of 400 students from grade 8-12, my graduating class was a total of 50 students.
I'm proud to be part of an amazingly caring, giving and active community. I wouldn't be where I am today, concussion symptom free, without the support of my community; family, friends, Doctors, physios, massage therapists that I've worked with.
Thank you Back in Action, Whistler Medical Clinic, Whistler Integrative Wellness, Echo Chic, my whole family and friends that have been there for me though this rough year and a half.
---
I'm Thankful to Give Back to the Community

Sharing is one of the values I listed in my Values Blog. Over my years traveling, competing, overcoming injuries and being part of Team Canada I have learned a lot. My community has been so supportive of me. My way of giving back is by sharing my experiences and stories to inspire youth, adults, and everyone in-between.
For years I have been visiting Myrtle Philip, my old elementary school, sharing stories with the kids. This Holiday season I got the chance to put my figure skates back on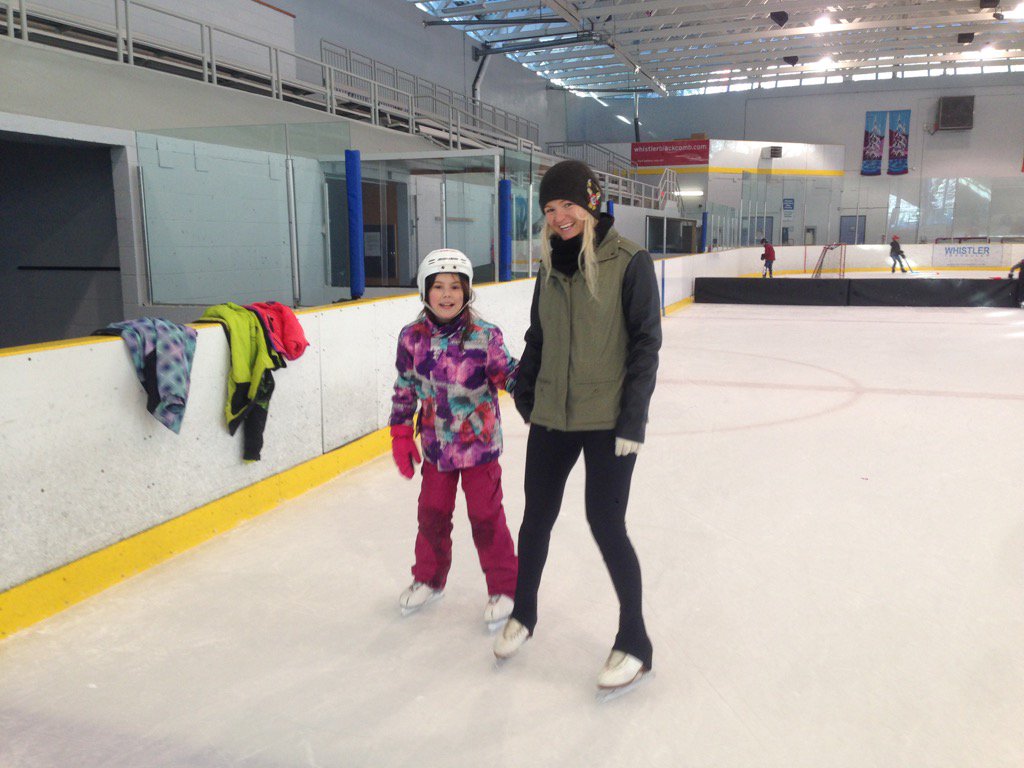 and hit the rink with the grade 3-4 split class who were out with the kindergarten class. I was able to share my story about growing up in the same town as they did and how I became a three time Olympian. Reminding them to try all different sport and that being active keeps you mentally strong and happy.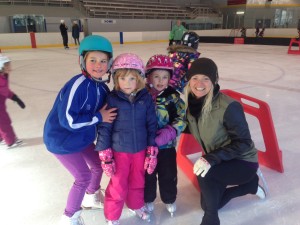 The Holidays are a great time to give back and remind everyone that the gift of sport is a great thing. Dec. 9th I was honored to be  Whistler Secondary School hockey and soccer academy students first motivational speaker. Touching on my Sochi story, dealing with concussion. Also getting the kids to think about their passion, perusing it, and having a backup plan if injury comes along or you don't make the team. Read the article here.
---
I'm Thankful to be a KidSport Ambassador
I also lent out my terrible singing voice to KidSport's 12 days of Christmas:
If you can please give the gift of sport this Holiday Season, at KidSport.ca
Here's the whole 12 days of KidSport Christmas carol staring:
Minister for Sport Hon.Carla Qua
The Bunheads
T.Asmundson
---
What's Your Passion?
I'm thankful to be here to share my experiences. Everyone is passionate about something; sports, arts, education, what's yours? Never forget with hard work, drive and passion, you can achieve your goals.*sorry for my singing I'll be sure to stick to snowboarding;)
Happy Holidays!
xoxo
Mercedes