Unplugged with Mercedes Nicoll- Values



When was the last time you 'unplugged'? Now a days with so much going on in life and the easy accessibility to technology I find the time to 'unplug' more and more difficult. I think you all know what I'm talking about!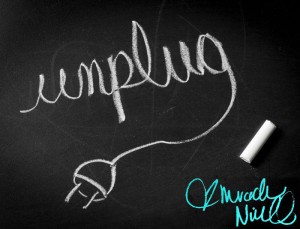 I've spent the last year and a half working to get myself better from my crash at the 2014 Sochi Winter Olympic Games. I had to 'unplug' for 3 months, no screen time, no books, light conversation once in a while, and slow, slow, slow activity, mostly walking. Over this time I have learned a lot about patience, family, friends, self discovery, and so much more. My emotions were heightened, by body was slowed down, and I fell into depression.
I wanted to take some time to share what I've learned and think are important to me and should be to you. Sometimes we don't take the time to learn more about ourselves until it is forced upon us. I hope you can learn from this and share with others.
---
Find you Values
I am proud to have been brought up with a long list of values.
Accountability
Appreciation
Determination
Discipline
Encouragement
Fairness
Family
Financial independence
Freedom
Friendliness
Friendship
Gratitude
Helpfulness
Independence
Individuality
Kindness
Love
Modesty
Motivation
Patience
Perseverance
Pride
Reliability
Self-respect
Sharing
Strength
Support
Trust
Trustworthiness
Truth
Understanding
Volunteering
Warmheartedness
These are just some, I stumbled across this site, and encourage you to have a look and see what values you were brought up with. Think it over, really take the time, I had forgotten a few that are ingrained in me from childhood!
---
Ingrained Values
Recently I have realized as life goes on, we get so focused on work and what's next, that some of our values slip from our minds. Yes most of them are ingrained in our brains from childhood, 'be kind to others', 'love your family', but when was the last time you actually thought about why you went to hold that door open for someone, or why you smiled to a complete stranger walking down the street (this could be a Canadian thing)? Why was that value of compassion ingrained in there.
This makes me think back on my childhood, my parents having to explain over and over again why we do what we do.
For instance a thank you letter or note.
How often do you get one? I send them as often as I can, that was something I was brought up with.
When I'm the recipient of a thank you, it makes my day, someone took the time out of their day to think about me, how special is that? How good does it feel to make someones day, even if just by an innocent smile:)?
---
Be Selfish
Unplug for a minute or five or an hour, be selfish, you deserve it and need it! I think it's important to look back sometimes, take that moment to reflect on how we turned out the way we are today. Maybe you find you've forgotten some values like I did, maybe you have new ones to add to your list. Take the time to remember your values and what you value in yourself.
---
xoxo
M
Next Blog: Get to know yourself better
---