Olympic Snowboard Qualifying with Mercedes Nicoll
Achieving goals take time, grit, positivity and perseverance. I've had a bumpy ride over the last three years, The Journey Back up the Mountain, looking back on my journey, I know you don't just stumble upon getting what you want, you have to earn it. I'm very excited for the rest of the season, setting and achieving goals. The Copper Mountain World Cup has already come and gone, happy to report I was top Canadian out of the men and women in the halfpipe. I'm now in Calgary training before we head to Switzerland for the first World Cup of 2017.
I hope to keep you updated throughout my season, if you want your daily dose follow my social networks;)
---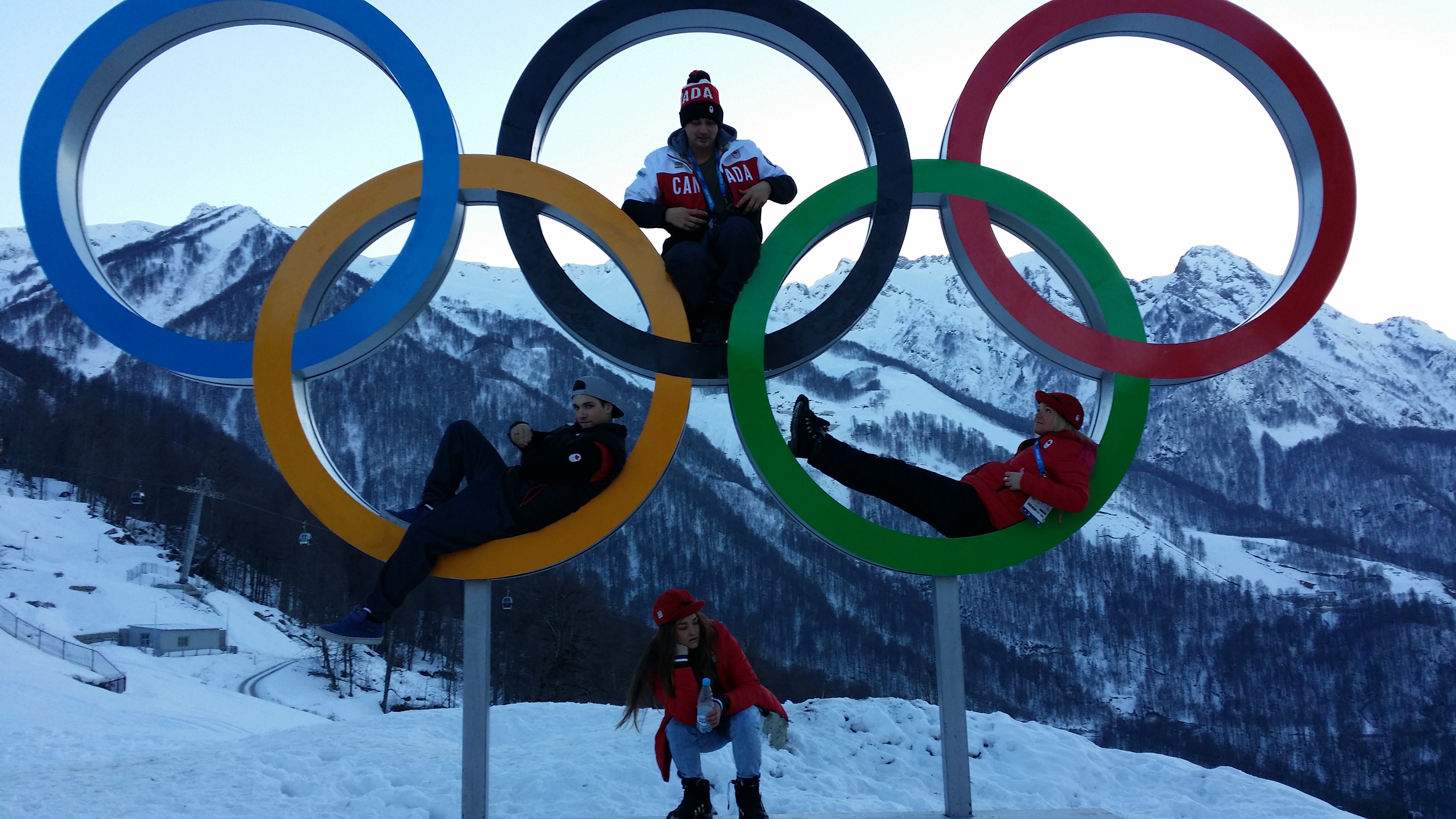 It may be hard to believe that it's the year before the next Winter Olympic Games. The next Winter Olympic Games are in Pyeongchang, Korea. What does that mean for me? It's game time! The year before the Winter Olympic Games is qualifying year for snowboarders. All snowboarders wanting to make Team Canada will follow the World Cup Circuit trying to be the best of the best to earn our spot on the Canadian Olympic Team. This is where things get confusing so let me break it down for you.
Olympic Qualification Breakdown for Snowboarding
there are 5 different disciplines in snowboarding; halfpipe, boardercross,racing, slopestyle and big air (slopestyle and big air will send the same team)
snowboarding is given 26 spots for the Winter Olympic Games
max of 4 women 4 men per discipline can earn spots for the Winter Olympics (slopestyle and big air count as one discipline)
this means 36 snowboarders are fighting for 26 spots
max of 14 men or 14 women on the snowboard Winter Olympic Team
so it's either going to be 14 men and 12 women, or 14 women and 12 men snowboarders going to the Winter Olympics if we all hit the Olympic qualifying standards as well as the Canadian National team standards
If it was easy everyone would be doing it. I think 2 years is just enough time to forget how hard it is to qualify for the Games! Here I go for my fourth time.
There is an Olympic qualification criteria set by the IOC (International Olympic Committee) that you must achieve, for me it's staying in the top 24 on the world cup standings. Also each country has their own criteria. In Canada each snowboard discipline (5 of them) has their own criteria to qualify, it's set on a points system for us, wanting to get the least amount of points to qualify. If you get a first place at a qualifying event you earn one point, if you are fifth you earn five points and so on. Technically as snowboarders we are all competing against each other for a spot on the team.
---
In December I took over CBCsports snapchat account, if you missed it, take a peek what a training day in the life of Mercedes looks like.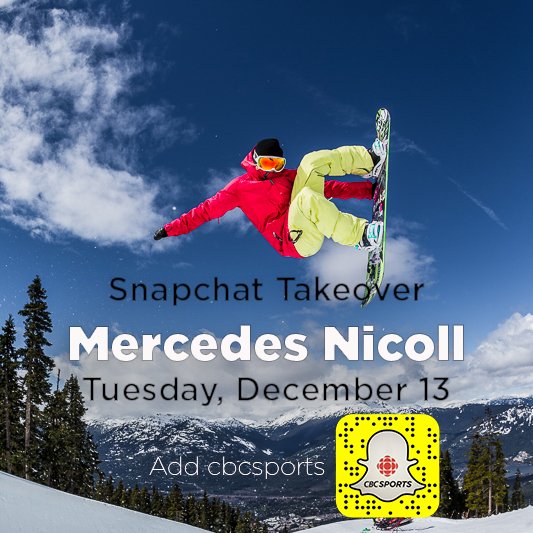 xoxo
Mercedes