Unplugged with Mercedes Nicoll-
Get to Know Yourself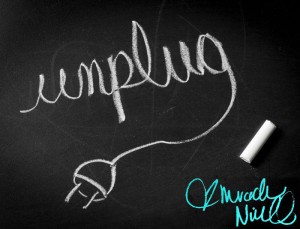 As I said in my last blog about values I've had time to reflect. Being forced to unplug, due to my concussion, was really difficult at first. All I wanted to do was share my Olympic experience with everyone. Unfortunately that was not happening!
Most people don't know that after the games, for about 3 months, I was in bed, unable to hold proper conversation or able to walk properly.
If you've even been in a car accident, you might know that symptoms can take up to two weeks to come about. I had hit the '2 week mark' and my body hit a wall.
In my case I had had symptoms while I was still at the games, but things were getting better, I thought I was on the up and ups. I was a spectator at 4 events at the Sochi 2014 Games; bobsleigh, hockey, snowboarding, and Ice skating, having all access to outdoor events, viewing 4 events is nothing.
Who can't smile for 30 seconds while the camera is on them? Everyone back home was seeing me on TV at events, thinking I was fine, see what smoke and mirrors can do! It wasn't all glam for me, as my teammates were out celebrating, I was in bed resting.
The resting time was a challenge for me, I suffer from serious FOMO(fear of missing out) and that was exactly what was happening. Once I got home, things went downhill. In short 3 months in bed, couldn't talk or walk and have been on the road to recovery ever since.
I've had a lot of time to get to know myself.
---
Stay Positive
Some people think I'm crazy for wanting to get back to competition, but I've always tried to stay positive. Those people that were not, or are not positive along side me, I no longer have in my life. One of the hardest things to do is to cut people out of your life. I've found as I grow up, if someone's going to be negative and put me down, I DO NOT NEED THEM in my life. I will not let them bring me down. I have goals and I'm keeping to them. What can I say; I'm driven.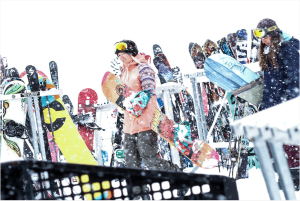 Positive and Driven, these are two major things I knew about myself, but didn't know the extent I used them in day to day life. While I reflected I knew I would do anything in my ability to get back to 'normal'.
I, in no way realized just how bad things were. I never foresaw the length of time my recover would take. I had never been so so slowed down that I couldn't talk, or walk, all I wanted was my personality back.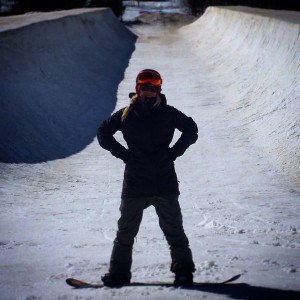 Well that took about a year, I turned a corner in February, my personality and activity lever was coming back around, I'm happy to say that I haven't looked back yet.
Don't get me wrong I still get worried that I could fall back into a depressed state. Yes, I suffered from depression along with everything else going on, I will talk about that in another post. Staying positive is a mental challenge at times, but in the long run, it's worth it and a magical tool.
---

Get to Know Yourself
This is something I found much harder than I thought it would, getting to know myself. Not sure about you, but I usually learned the most about myself when I was in a relationship, or around friends being told the good, the bad, and the unknown. We don't always take the time to think about who we are.
Remember it's so important to get to know yourself.
Step back, this is where patience comes into play, we don't take enough time for ourselves in the busy, hectic life.
I challenge you to get to know yourself better, the good, the bad, the ugly.
Take a moment to discover your quirks.
Question the way you converse and interact with others.
Think about how your values affect your day to day life and have made you who you are today.
If you need help check out this personality traits list.
Don't be afraid to take a risk.
---
Some traits that resonate with me

Click the links 😉
Activ

e:

I know I'm an Olympic athlete, but I never realized how many sports I did in a day until it was taken away from me, I have a new appreciation for my day to day activities.
Appreciative: I'm so appreciative for the huge support of friends and family.
Courageous: I had to be and will keep being courageous, with out it I fear I would still be in bed suffering from depression.
Creative: There's not a lot to do when you're unable to be active, watch TV, read books, I took up painting again and love it.
Educated: One of the tests I gave myself was enrolling in school this spring, I wanted to see if my brain was ready for it all: all round success!
Optimistic: I'm always an optimist, it's gotten me through this.
Patient: I was NOT very patient before this, have learned to love it and embrace patience.
Realistic: I'm still realistic, knowing that I may not be able to get back to competition, but still optimistic.
Sober: What I have gone through is and was a sobering experience that led to knowing myself that much better.
Vivacious: I'm on my way back baby!
---
Read more on my recovery on the HalfpiprCAN Blog
'Catching up with Mercedes'
https://halfpipe-can.squarespace.com/blog/
xoxo
M
Next Blog: Take Risks
---