The Ups and Downs of Being an Athlete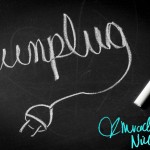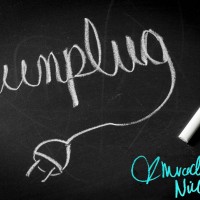 It's been a while since I've done an unplugged! Lately I've had the thought; what fun would the good times be without going through the bad times? Please keep reading to follow my past six months.
Injuries
Within life and sport there are always ups and downs, the downs seem to happen more often that the ups for all of us. It's not always easy to keep a smile on your face while facing the tougher times. Being on the national snowboard team for 17 years I've overcome countless injuries: torn ankles, knee surgery, two wrist surgery's, concussions, top vertebra out of place, numerous cracked ribs, hyper-extended elbows, torn shoulders, two pancreatitis attacks (one at the 2010 Games), turf toes, tendinitis in my Achilles, dislocated finger, to name a few.
March 2017 I came home from 16th place at World Championships to end off my competitive season. I was looking forward to more training in the spring and summer, when the snow is soft and more forgiving. I had been struggling this winter with some issues concerning my physique, gaining weight in an abnormal way and feeling unusually tired. After the long flight home from World Championships in Spain my back had decided to act up, here I was at home, unable to walk without sever pain in my lower left back.
I had never dealt with back pain before. I was okay lying down, but standing up straight was debilitating. I took myself to get a massage as soon as possible and into physio. My physio said I had sprained my SI joint, causing my lower lumbar to take over and freak out. After three months of eating healthy, seeking help from doctors, physios, personal trainers, I had gotten better three times.
Recovery, Recovery, Recovery
Lessons in life will be repeated until they are learned…
No, you didn't read that wrong, I got better three times. I'm an athlete, when I feel better I go for it like I did before I was injured, thinking I'm totally fine! I know I'm not the only one who does this! I was able to walk again, so I would walk. The first time I started a walk on a small trail, feeling fine I decided to keep going, why now go from zero walking to a 15km walk…
I was back on my back after that 15km walk. Starting out in the pool slowly swimming working my way up, on to biking gently, until I strengthened everything again and was able to walk again. I worked hard to get back to walking and when I could I decided a small hike, under 10km would be a good test. Well that hike happened to be all uphill and took over three hours…
Somehow I hadn't learned my lesson. Back to the start, swimming, biking, strengthening, walking.
Push on to mid-June, I knew I needed to be on snow and summer camp in Oregon was starting. I packed my bags, taking a workout with me, putting myself on a strict diet while I was away. I went to Mt Hood, knowing I would take it easy, keeping my board on snow; not jumping. I did for the first three days; it felt amazing to be back on snow, doing what I love so much, I had a smile from ear to ear.
Listening to Your Body
When I got in the snowboard park, there it was, the halfpipe, 18 feet tall, not Olympic sized, I went in and it was fine, no pain. I had learned my; lesson take it easy, listen to your body. The next day I took a couple more laps through the halfpipe, landing a little flat, not catching the transitions, jarring my back a little bit. I took myself home and the next morning my back was screaming at me. It was time I really listened to my body, not only was my back bad but I kept gaining or retaining weight/water feeling uncomfortable in my own skin. I knew something was up. I took myself off snow and packed my bags for home.
I came home to Whistler and decided to take things into my own hands, no more messing around. I booked more appointments; doctor, chiropractor, osteopath and nutritionist. I knew something wasn't right. As soon as I got home I went on the elimination diet. Seeing my osteopath we realized my hip had locked in the wrong place and my organs had shifted causing a lot of issues, something that wouldn't show up in the x-ray. Going to a nutritionist, doing some testing I realized I had been eating things on the daily that I wasn't able to digest. After being on the elimination diet for two weeks consisting of; rice, steamed vegetables and steamed fish, I couldn't wait for real food. It seemed taking out foods that I couldn't digest seemed easy after the elimination diet, then I realized sugar, corn and dairy are in everything! If you ask me what's the one thing to invest in, it's your body, you only get the one!
Smile
It's funny how life is still like a roller coaster, I've been on some serious down time. It gives me flash backs to dealing with post-concussion recovery. I'm not only off snow once again, I'm figuring out what is truly important to me. We all have ups and those are to be cherished, because we wouldn't make it to them without those down times. In an athletes life you seldom get to see those down times, I hope I shed some light on the real life of an athlete. It's not always sweet and smiles. A lot of the time it's digging deep remembering your personal values, staying positive that there will be another smile and great moment to come out of all of this. I'm thinking long term, Korea is 6 months away. I know I know how to snowboard, I'm thinking of this in a positive way, I'll be on snow in the Fall ready to prepare for the Games in February.
New Zealand 2017
With all of this said, I'm okay saying that I will not be competing in New Zealand this year. I've given my spot to a team mate and taken injury status myself. I would rather be at 110% rather than compete at 90%. I'm thinking positive and excited to get back on snow!
4th Annual Fall Classic Golf Tournament Fundraiser
I encourage everyone to join the HalfpipeCAN Team this September 30th at Station Creek Golf Club for our 4th Annual Fall Classic Golf Tournament Fundraiser, with the after party Downtown Toronto, at the Rock n' Horse. More details click HERE.
xoxo
Mercedes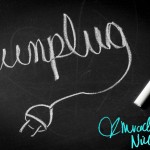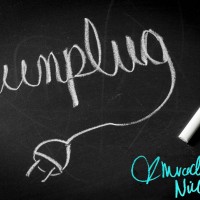 *Other Unplugged blogs click HERE.