For the last three years all athletes on the Canadian National Halfpipe Team are charged a $5,000 team fee to be on the National team. Most people don't realize that being on the Canadian National Halfpipe Snowboard Team we have little to no support from Canada Snowboard. Having to travel for our sport we pay for everything down to transport, entry fees, lift tickets, insurance, accommodation, as well as our National Team fee of $5000/athlete, making things a struggle for us to compete for Canada.
HalfpipeCAN
The Canadian National Halfpipe Team athletes grouped together to form HalfpipeCAN. HalfpipeCAN is an athlete organization that is motivated by the lack of financial support in their sport of halfpipe snowboarding. There is no middle man, just athletes being proactive for their team and sport. We see the need to fill this gap in elite and developmental funding so athletes can pursue world class achievements and develop their love for halfpipe sports.
Our goal is to provide elite athletes with tools to create fundraising opportunities, brand awareness and compensation for their participation in the fundraising events.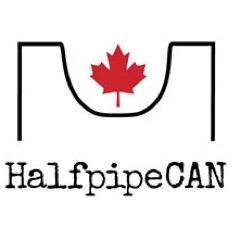 More about HalfpipeCAN here
Fundraiser
September 30th 2016
3rd Annual HalfpipeCAN Fall Classic Golf Tournament
This is where the 3rd Annual HalfpipeCAN Fall Classic Golf Tournament comes into play. For the past three falls we have put on a Golf fundraising event in Ontario. Teammate Derek Livingston worked summers at Station Creek Golf Club making it an easy decision to have the tournament there. Teammates Calynn Irwin, Trevor Nibblett, Katie Tsiuky all live in Ontario with the likes of retired Halfpipe teammate Brad Martin.
September 30th 2016 at Station Creek Golf Club the HPC Fall Classic goal is to raise $25,000 for our National Team members to pay Canada Snowboard's National Team Fee (a $5000/athlete fee).
Tournament Entry Fee $200 per person | $800 per foursome includes:
Golf cart
Green fees
Access to change rooms
Lunch
Access to live & silent auction
50/50
Lunch Only Option
$30 Have lunch with our Halfpipe Olympians and access our live & silent auction
Winner of the tournament
Silent Auction
Items from:
Alpine Ski Club
Aqua lily
Bearfoot Bistro Whistler
Billabong
Boardsports
Clublink
Crystal Lodge Whsitler
Dublin Calling Pub
EcoChic Spa Whsitler
Horseshoe Resort
Lululemon
Metro Sports Dome
Monitor Audio
Nicklaus North Golf Course Whsitler
POC
Summer Fresh Salads
Whistler Blackcomb
Whsitler Bounce
Whistler Fairmont Golf
Whistler Golf Course
More info @ HalfpipeCAN.com
Live Auction
New this year we are having a live auction with a Whistler Package of over $4,000 worth of goods!
If you can't play you can always donate or volunteer, every little bit helps!
XOXO
Mercedes
Save
Save
Save
Save