Why I Share My Story
6 months ago I wasn't sure I would be able to compete in snowboarding again. 2 years ago I wasn't sure I would snowboard again. I have been on a long journey that has taken me 2 years to get back to competitive snowboarding. If you're reading my story for the first time I suffered a concussion at the 2014 Sochi Winter Olympics.
Blogs About My Recovery From Sochi 2014
Why I Share my Story
When I share my story I really open up about personal battles that I've had to overcome. I lost myself in my recovery and had to find a new me. I know there are so many people out in the world that are just as lost. I share my story to inspire, help others understand what it's like to look fine, but inside you're not. I hope to shed light to parents, friends and even family what it's like to live with a concussion and depression.
I so often hear that we don't talk enough about concussion and depression, we all pretend that life is "perfect". I'll be the first one to say I'm not perfect. I learned almost all my lessons the hard way and this recover was no different. Life is a roller coaster I'm happy to keep sharing my stories to bring light to the not so perfect life of an athlete, a daughter, a sister and a friend.
Where I've Shared My Story
Stay positive and patient, believe in yourself and listen to your body.
xoxo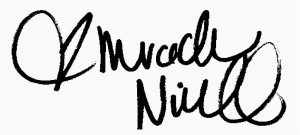 Save
Save
Save
Save