Named to the 2016-2017 National Team
Two years ago I wasn't sure if I would ever snowboard again. Being named to the Canadian National Snowboard Team isn't something that I would normally be over the moon about, but this year the Team announcement has a huge importance to me. I've been on the Canadian National Snowboard Team for over 15 years. Being named to the team this year means more to me than ever before.
---
My Sochi Story
After a long journey recovering from a concussion that happened in Sochi 2014, l feel like myself again. For those of you that don't know my story, I fell almost three stories in the halfpipe at the 2014 Sochi Games. Crashing and landing on my hip and smashing my face in practice. Hardly able to put weight on my right leg and unaware that I had suffered a concussion I got back up and tried to compete. Needless to say I wasn't competing to the best of my ability, not making it on the podium, I was not even a competitor.
---
Recovery
My recovery from that concussion took me on a journey. From not being able to walk or talk, unable to write my own name, I couldn't even watch a movie. This was my new reality. I just watched a quick video with Travis Pastrana that hit a cord with me, in his worst accident all he was thinking about was getting back out there to do the trick that took him out again.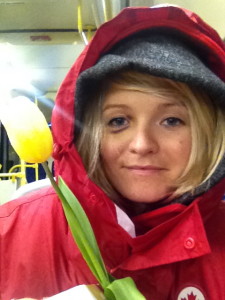 People think we're crazy, but it's our passion, we all have our passions, snowboarding is my passion, it's what get's us out of bed in the morning, how could you not want that feeling again? It took me three months in a dark room, countless doctor visits and appointment over two years. My biggest struggle was not the depression it was listening to my body. Being true to myself knowing I wasn't healed and missing out on two years of life and snowboarding. The whole time knowing all I wanted was to get back to what I love doing, get back to snowboarding.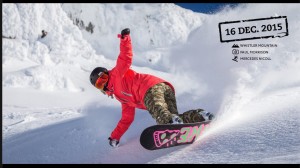 ---
My Love
My love affair with snowboarding has been going on a long time, 20 years. After the 2010 Winter Games I have started each season with the understanding that if I didn't love competing anymore I would stop. These past two years have been a roller coaster but in January 2016, I got back into the halfpipe. I was training again, not to the best of my ability prior to my crash, but I learnt to celebrate the small goals. In February, my competition season started. I placed as top Canadian in two World Cups and in March I won Canadian Nationals. Knowing I wasn't snowboarding as well as I knew I could, I was overwhelmed with emotion and  have never been so proud of myself for getting back out there.
---
Hard Work Pays Off

This was not an easy journey for me, but believing in myself, staying positive and having the right people surrounding me I was able to work my way back to the podium. I'm finally back on the competition circuit and happy to announce that I've been named to the Canadian National Snowboard Team for another year. Two years ago I wasn't sure if this would be a possibility, I couldn't be happier to represent Canada and get back to what I love.
xoxo
Mercedes Nicoll
---
Mercedes Unplugged series:

Unplugged with Mercedes Nicoll- Values
Unplugged with Mercedes Nicoll- Get to Know Yourself
I Believe-Unplugged with Mercedes Nicoll
---
Canada Snowboard Why We Do Interview