RBC Sports Day in Canada
---
RBC Sports Day in Canada was Saturday, November 21st, and it was a star studded, fun filled day, presented by ParticipACTION, CBC Television and True Sport. RBC Sports Day in Canada is a national celebration of sport, from grassroots to high performance activities.
At the Richmond Olympic Oval there were 8 RBC Olympians in attendance;
Zach Bell Cycling, Ryan Cochrane Swimming, Douglas Vandor Rowing, Sylvia Kerfoot Freestyle Skiing, Trevor Hirschfield Wheelchair Rugby, Scott Dickens Swimming, myself Mercedes Nicoll Snowboarding, and Patrick Chan Figure Skating.
Highlights of the day were;
Learn to Skate with Patrick Chan, Lighting of the cauldron by the new minister of Sport in Canada, Carla Qualtrough, huge learn to play activation filled with RBC volunteers, and more.
---
What RBC Sports Day Means to Me
At the age of eight I decided I wanted to practice the piano. I had lessons and ended up at a piano recital, I sat down, started playing, realized something didn't sound right, something was wrong, I looked down at my hands, yup I was in the wrong key. I looked at the crowd, looked back at my hands having no idea how to get out of this key, all I wanted was to get back to the one that would actually make this music I was playing sound good! There was no way out, I'm up on the stage, you can't run or hide so, I kept playing, the whole song in the wrong key, the poor crowd. Once I was done, I held my head high as I walked out of that room. I never went back to piano lessons.
Lesson learned here was if you don't try something, take a risk, you never know if you will succeed at anything. I tried playing the piano, embarrassed myself in front of a
bunch of people, but that's life! We all fail, but we learn from all these failures and make better decisions the next time. From this lesson I learned I am not musically talented, and I'm A Okay with that. If I hadn't learned that I wouldn't be where I am today, a snowboarder, three time Olympian.
What does Sports Day in Canada mean to me? It means giving kids the opportunity to take a risk, try something new that they may not have the opportunity to try. I'm passionate about kids trying new sports, I had the opportunity to try every sport I could fit into my schedule when I was a kid, just ask my parents! I wasn't good at all of them, but I'm glad I had the opportunity to try.
Sports Day gives that chance to kids, it may give them hope where they may not have seen it before. I hope to inspire youth to go down the path of sport if they choose, I hope to inspire Canadians to keep moving, stay active while having fun.
I was lucky enough to help spread the word of RBC Sports Day 2015 through the RBC Sports Day Twitter Challenge. We challenged out followers to get communities all over Canada MOVING! Read more about that here and the results of the challenge here.
---
RECAP of RBC Sports Day 2015
Surprise Appearance RBC Olympian Patrick Chan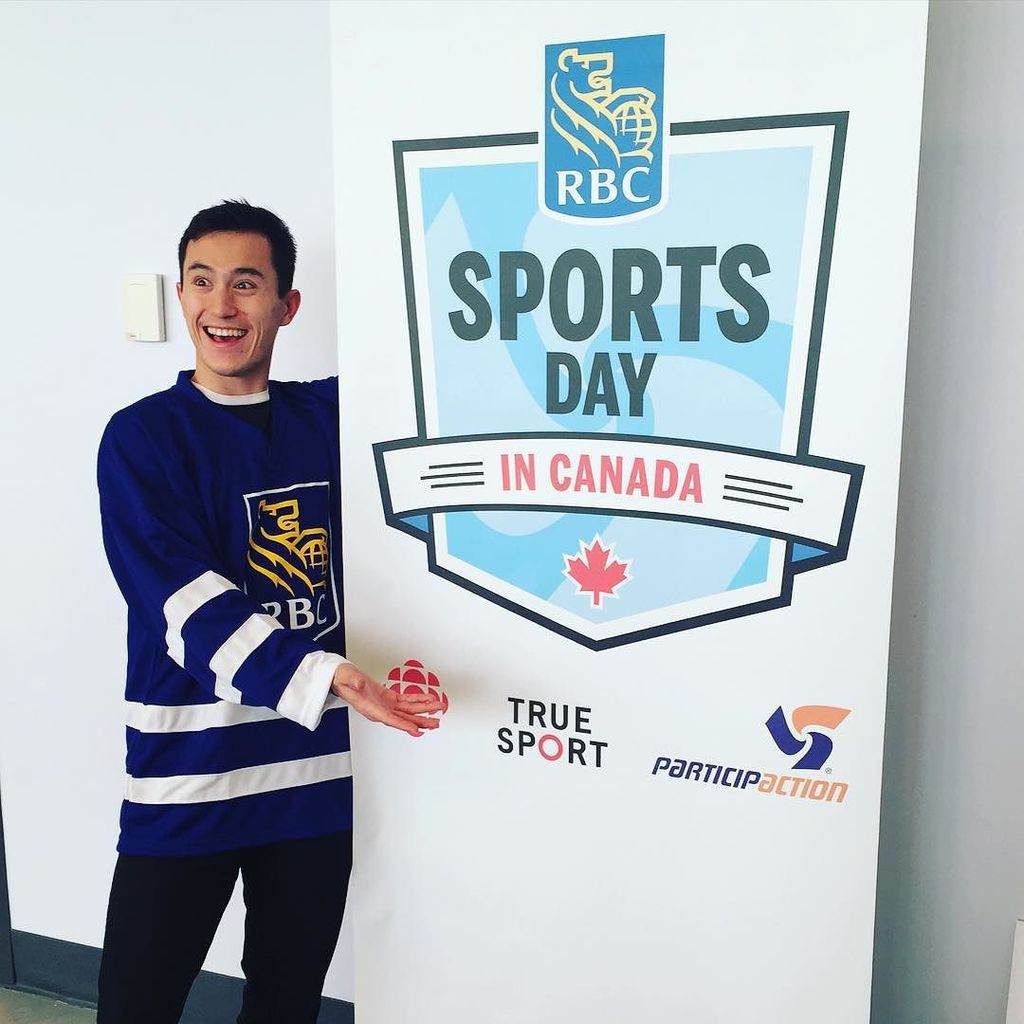 Fresh off his come back to competitive figure skating after taking a year off three-time world champion and RBC Olympian Patrick Chan took the time to head out to the west coast for a quick visit to partake in RBC Sports Day at the Richmond Olympic Oval. The lucky Saturday morning Richmond Olympic Oval skating class got a big surprise finding they had a chance to skate with the one and only Patrick Chan.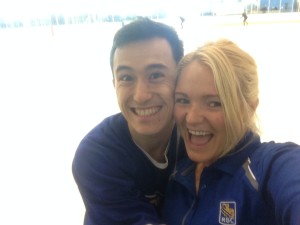 For me it was nice to see my friend and part of my winter Olympic family. Patrick and I have been to two Winter Olympics together now, our hometown Games 2010 and Sochi 2014. After both taking a year off we had a lot to catch up on and are both looking forward to the next year of competition.
Live With CBC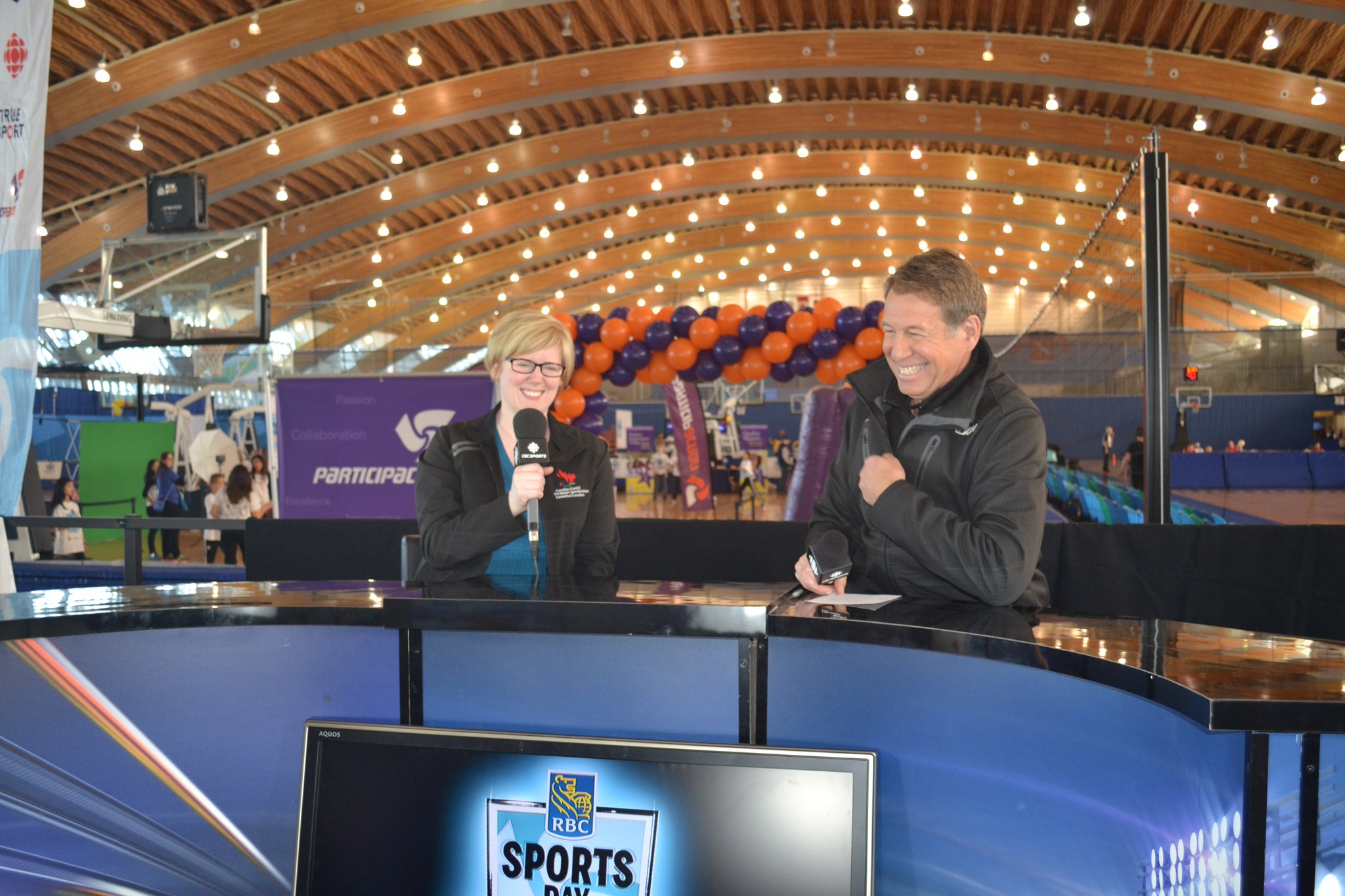 CBC's Scott Russell was at the Oval doing a live broadcast of RBC Sports Day. There was lighting of the 2010 cauldron by the new Minister of Sport in Canada,  Carla Qualtrough. Carla an inspiration to everyone, born with a visual impairment, she is a mother, lawyer, a director, former president of the Canadian Paralympic Committee, and was named one of Canada's most influential women in sport six times. To say the least is was amazing to have Carla present at RBC Sports Day.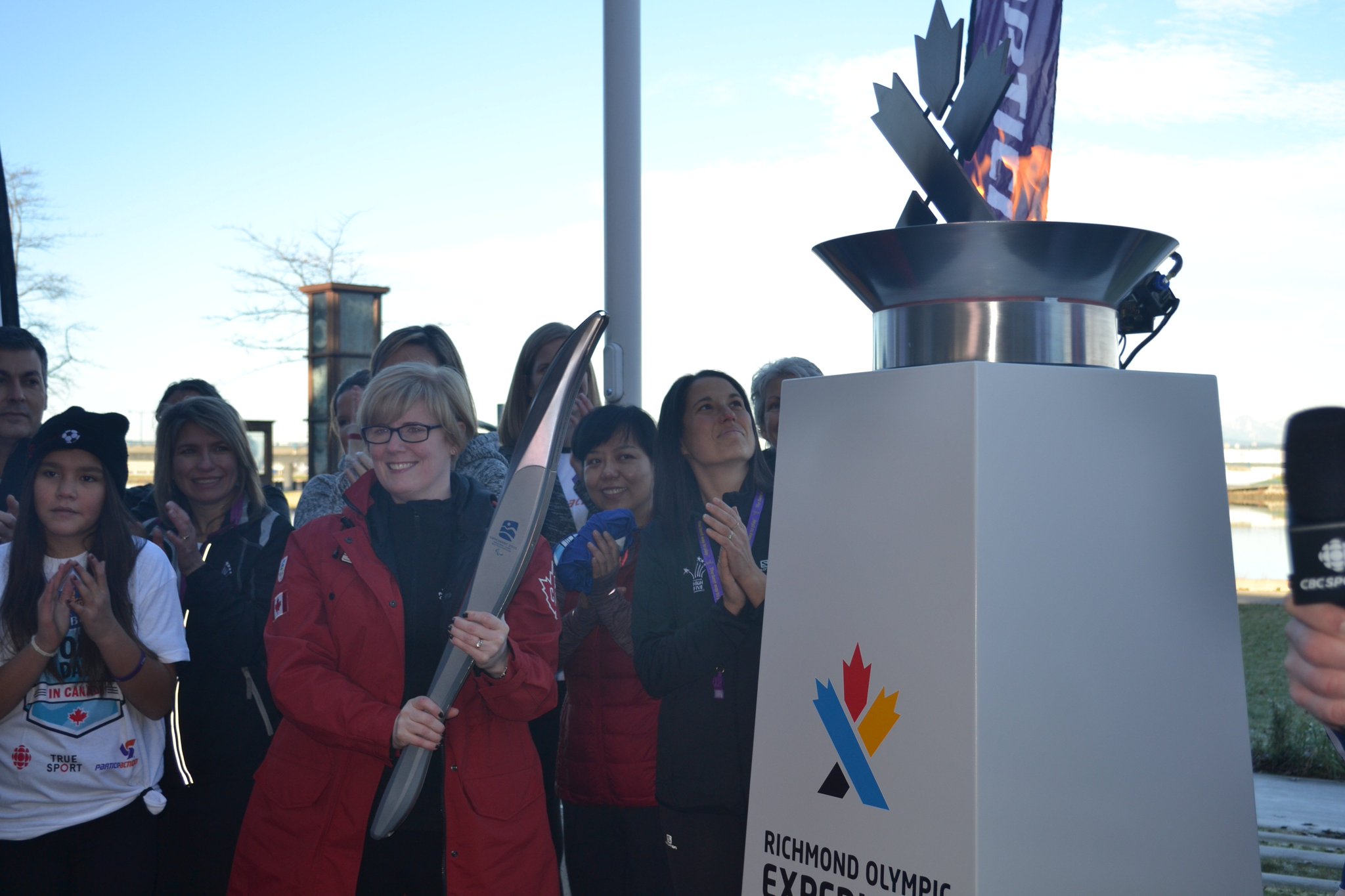 RBC Olympians
Representing RBC was Lisa Wittet, Vice President Integrated Markets and Andrew Shibata, Vice-President Brand Marketing, from the Toronto office. Followed by most of our BC RBC Olympians; Zach Bell Cycling, Ryan Cochrane Swimming, Douglas Vandor Rowing, Sylvia Kerfoot Freestyle Skiing, Trevor Hirschfield Wheelchair Rugby, Scott Dickens Swimming and myself Mercedes Nicoll Snowboarding. We had a great day meeting kids and parents, signing autographs, inspiring Canadians to get moving, and wanting to go in the RBC Learn to Play Activation.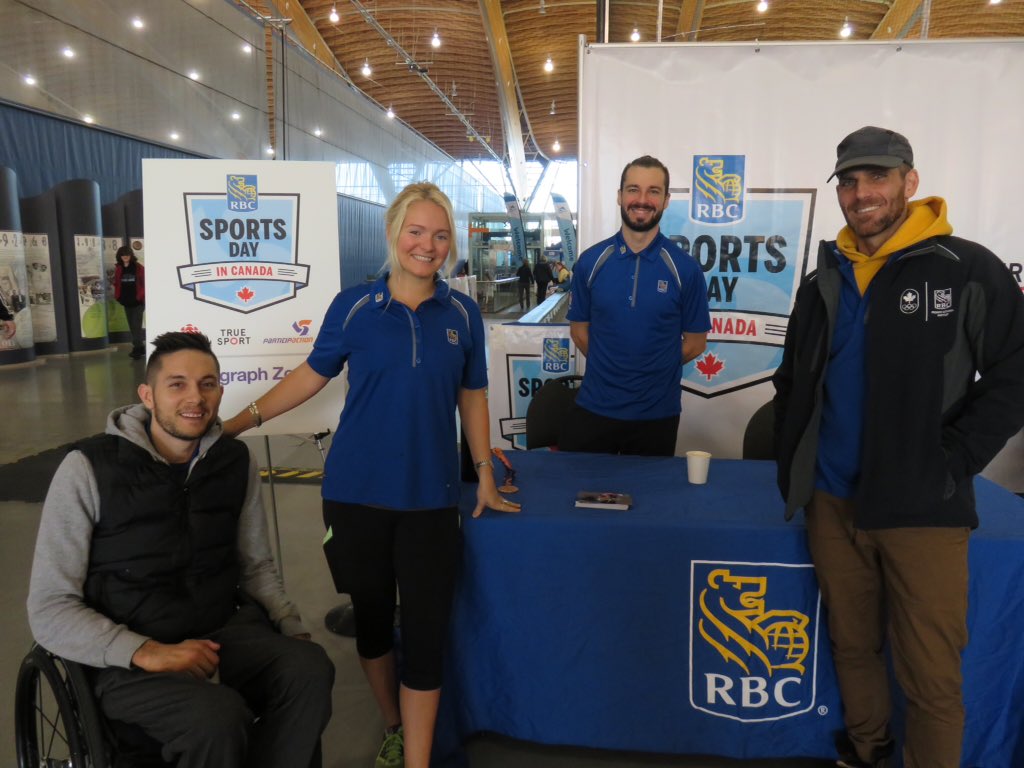 BC RBC Olympians; Trevor Herschfield, Me, Zach Bell, and Doug Vandor.
Learn to Play
Okay now to the fun fun part, the Learn to Play activation was the size of a basketball court. It was an obstacle course for kids to run and play through. I'm not going to lie I wanted in, it was like a huge jungle gym! Our amazing RBC volunteers were onsite helping kids through the course, interacting with parents and enjoying the interactive part of RBC Sports Day.
VIDEO From RBC Sports Day in Canada click here!
Huge thank you to all the volunteers that came out, this wouldn't have been possible without your support.
Lets keep Canadians moving, get out there and try a sport that you haven't yet!
xoxo
Mercedes