RBC Sports Day
Twitter Challenge Results
Together We Raised $6,000!
Thank you all so much for your tweets and support over this fun twitter challenge. Together we raised $6,000 for the Whistler Blackcomb Foundation through the #RBCsportsday Twitter Challenge. We have really put #RBCsportsday on the twitter map. It's trending and you have helped raise over $30,000 towards charities supporting kids sports.
Please have a look at the results below and see the amazing charities that are near and dear to our Olympic hearts. Check out the RBC Sports Day website for an event near you on November 21st. We really couldn't have achieved this without all your support.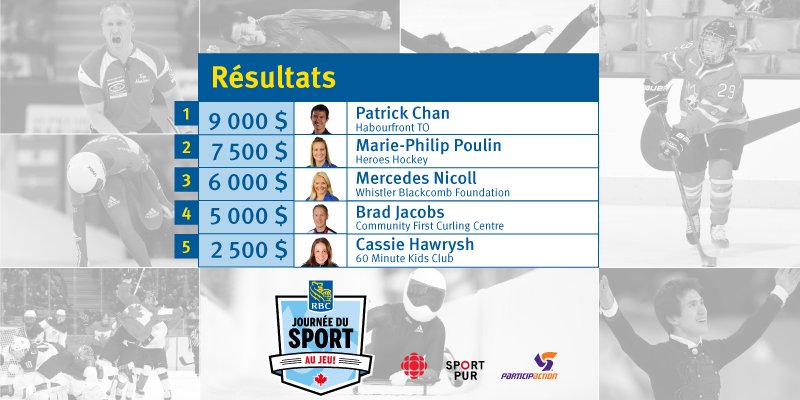 The Scoreboard;
#RBCsportsday Challenge
Date
Twitter winner
RBC Olympian Winners
1. Share your fitness photo
Nov 1-3

@

RyanPekkaKangas
 
2. Share your sports celebration photo
Nov 4-6
@MarthMcC
 
3. Share your celeb selfie
Nov 7-9th
@canrugger
 
4. Share your pre-contest ritual
Nov 10-12th

@

Tyler_Mills
 
5. Share your sports throwback photo
Nov 12-14th

@

whistlerlisa
 
THANK YOU!!
xoxo
Mercedes Nicoll