10 Steps to Vancouver's GROUSE GRIND
MY PERSPECTIVE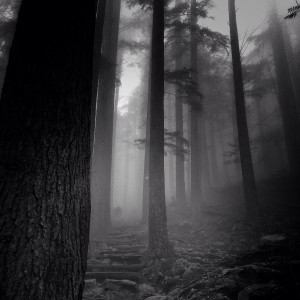 I still consider myself a Grind beginner, having completed Vancouver's Grouse Grind two times now. I wanted to share the ten steps I went thought to get to the grind, sometimes the hardest part, the steps going through the grind, and after this 2.9-kilometre "stair-master" trail. Welcome to my roller-coaster up the face of Grouse Mountain.
---
STEP ONE
MAKING A PLAN
Having a good friend that wants to do the trip with you. Someone that Really Really wants a good workout.
Making the plan to go the night before. Commit a time, commit to doing it.
Or, like I did, try to get out of it "How about a mellower hike/walk?"
Except for the fact that you have a good friend that Really Really wants the workout, understandable.
You need the motivation anyways.
---
STEP TWO
MENTALLY PREPARE
Meet workout friend.
Now you're in the mind-frame that you're doing it!  Game on, mentally prepared, nothing's stopping you.
Now your workout friend wants to back out…
The tables have turned, you're already mentally prepared, your mind is made up, YOURE DOING IT!
Drive to grouse Mtn parking lot, giggling about how the tables have turned.
---
STEP THREE
GET THERE!

Get out of the car, washroom break, as there isn't really anywhere to go on the trail. (Past experience knowledge, I made it up the trail fast that time!)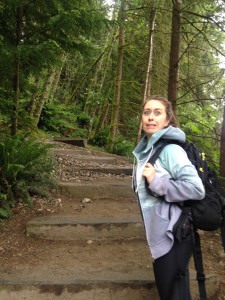 Get to the bottom of the trail, check your clock because you're a beginner and don't have the special timer like the locals.
"Water? I'll get it at the top" ROOKIE MOVE!
This is when the mental regret sets in…
"I don't wanna!"
"BUT I WILL"
"Regret! the first steps Regret!" with a possible "I hate you!"
---
STEP FOUR
I HATE IT, but GO!
Get going, game on!
You start off chatting with your friend.
You see others on the trail.
Your breathing and heart rate is a little faster as you make your way up.
Not 100% in the groove, disliking it!
---
STEP FIVE
1/4 WAY MARKER(i hate you)

You make it to the 1/4 way mark.
Feeling pretty okay, but still hating every second of it.
Definite "I hate/dislike you! We're only 1/4 of the way!"
You have had a couple people pass you, but you've also passed a few.
Feeling confident about your pace.
---
STEP SIX
I STILL REALLY DON'T LIKE THIS

After the 1/4 way mark you're just waiting to see the 1/2 way mark.
Jealousy sets in. Little kids can literally run up the grind like it's nothing! Jerks…
You're trying to figure out your breathing, breath in the nose and out the mouth I know! I know! Easier said than done.
Now gasping for air.
Time to stop and bring your heart rate and breathing back to normal.
Anger sets in because the people you just passed passed you.
Where is the 1/2 way mark???
---
STEP SEVEN
NO TURNING BACK NOW 1/2 WAY MARK(you jerk)

The 1/2 way mark, you made it.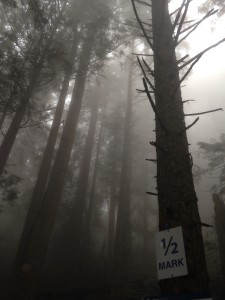 Congratulate your friend.
There's no turning back, you're already 1/2 way.
GAME ON, head down, keep going.
Bye workout buddy, we're not talking anyways.
People are passing you, you try to keep up with them, YOU FOOL!
Time for a mini break because you thought you could keep up with the locals. Get your heart rate down and breathing back on track.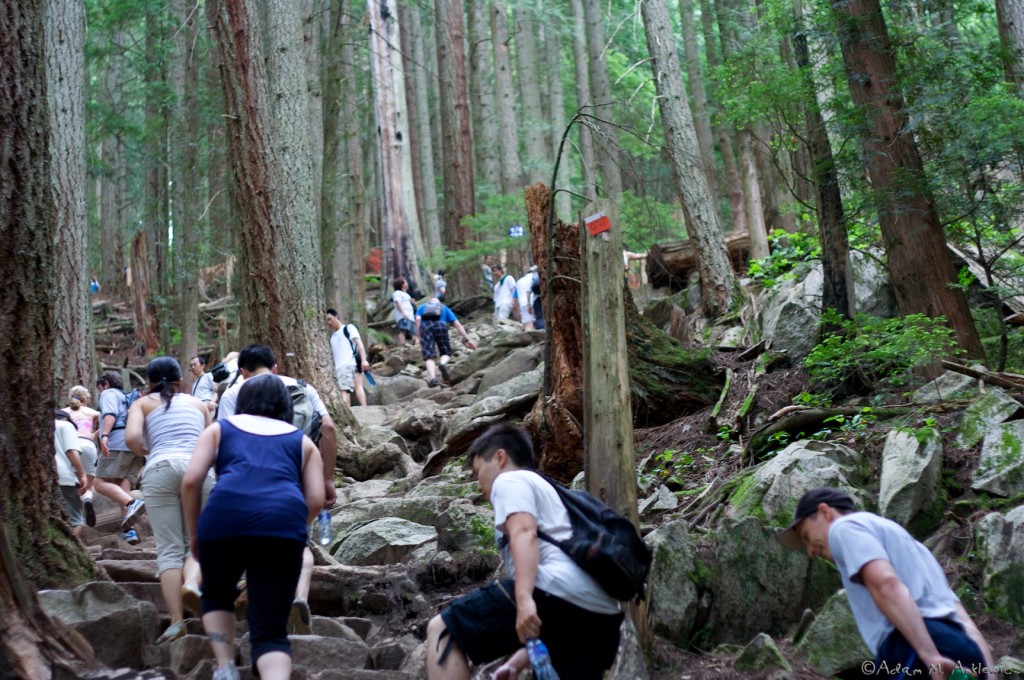 You start listening and taking kids advice, "whatever you do, don't look up!"
You're focusing on the task at hand, one step at a time, not looking up or ahead, thanks kids!
---
STEP EIGHT
AM I THERE YET? 3/4 WAY MARK(so close)

You really just want it to be over, where is the light?
3/4 way mark you're checking your watch to try to figure out how much longer.
Your pace slows a tad.
Jerks are passing you.
You might be a jerk that passes people.
---
STEP NINE
WHERE'S THE WATER?(sigh of relief, it's over)

You see the light!
You made it!
Check your watch, did you crush it?
Wait for your friend.
STRETCH a lil.
HYDRATE a lot.
Talk about how awesome you feel!
"Can't wait for next time!"
Buy your ticket outta there.
Gondola down to the base.
---
STEP TEN
CAN'T WAIT TO DO IT AGAIN, THAT WAS AWESOME!

Funny how the tables have turned once again, to count that's 4x now.
---
The 4 phases of the Grind:
NO, I don't wanna
FINE, game on
HATE, I really really hate this
LOVE, loved it, can't wait to do it again
Probably should have set a date for next time….oops!
It wasn't fun, but it was a good workout! I highly recommend it, so many inspirational people of all ages, shapes, and sizes. You feel amazing afterwards, you'll want to do it again, it's worth the pain! And yes I could move the next day!
xoxo
Mercedes